We now have our MAM MB33/FAT Freebass Acid FM rackmount mods available for the MAM MB33 Retro desktop version.
Mods include VCO on/off switch, resonance boost switch, overdrive, external VCF CV input, filter lock switch, and VCF FM mods with 4 sources including the two internal waveforms, the VCF input jack, and a new VCF FM input.
More details and demo videos can be found on the site. Click on the image to take a look.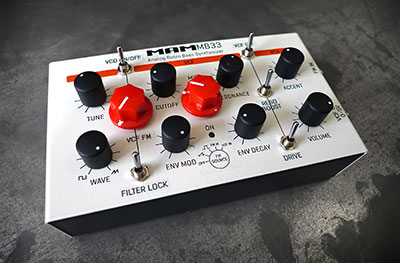 Source: News feed
MAM MB33 Retro ACID FM mods
MAM MB33 Retro ACID FM mods