We have a limited number of KAWAI R100 R-ROM switcher kits available on the site.

The kit allows you to freely switch between the sound ROM's for the R100, R50 and R50e drum machines, along with space for a custom ROM if you ever come across one.

Its a solder free kit, so all you need to install it is a drill and a screwdriver. An added bonus is that all the solder points we use for our R100 Drum Destruction patchbay mods are bought out to easily accessible solder points on the left and right of the board.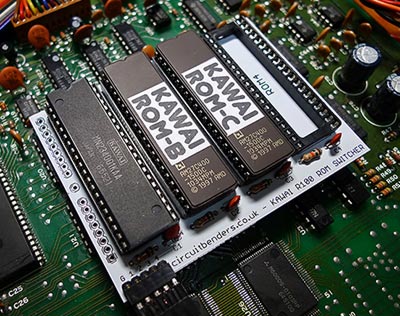 Source: News feed
KAWAI R100 R-ROM switcher DIY kits
KAWAI R100 R-ROM switcher DIY kits